Systems Inventory
Documentation is imperative to ensure a proper account of the Institute's data systems, including the key contacts of that system, data elements within the system, and authorized access to the system.
Georgia Tech is in the process of creating a systems inventory in parallel with the Enterprise Transformation.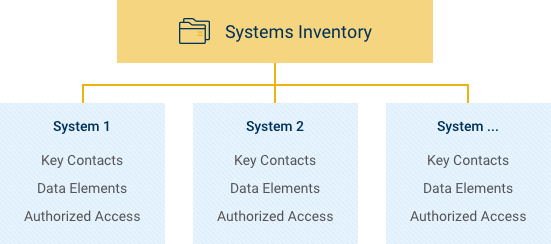 Data Element Dictionary
For Institute key data elements, also known as master data, documentation is important to note definitions, classification, business process impacts, and appropriate quality control measures in place to ensure the data is of the highest possible quality to facilitate effective decision-making.

Data Lifecycle
The Institute should ensure data retention and destruction complies with the University System of Georgia records retention policies and procedures.