Technology Governance at Georgia Tech
Technology Governance is charged with guiding in policy and priority development as related to all aspects of information technology (IT) at the Institute.
IT is a shared resource that is governed by the shared body known as the Technology Advisory Council. The Council is comprised of 5 committees and is guided by an executive steering group named the Technology Strategy Partners (TSP). The council informs, advises, and guides all aspects of technology at Georgia Tech, through the areas of instruction, research, and enterprise technology.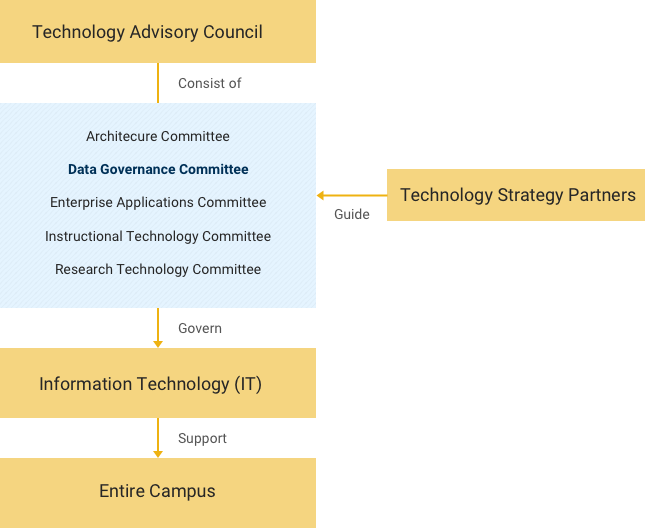 Roles & Responsibilities for Governance
Georgia Tech Technology Governance defines the roles and responsibilities of the Technology Strategy Partners and the five committees who make up the Technology Advisory Council.